Dan Nielsen is an engaging keynote speaker with more than 25 years of experience delivering presentations and facilitating meetings for groups of all sizes. Participants and event planners alike praise Dan's ability to engage a room full of people—not merely entertaining them, but inspiring and equipping them to take action on the concepts he presents.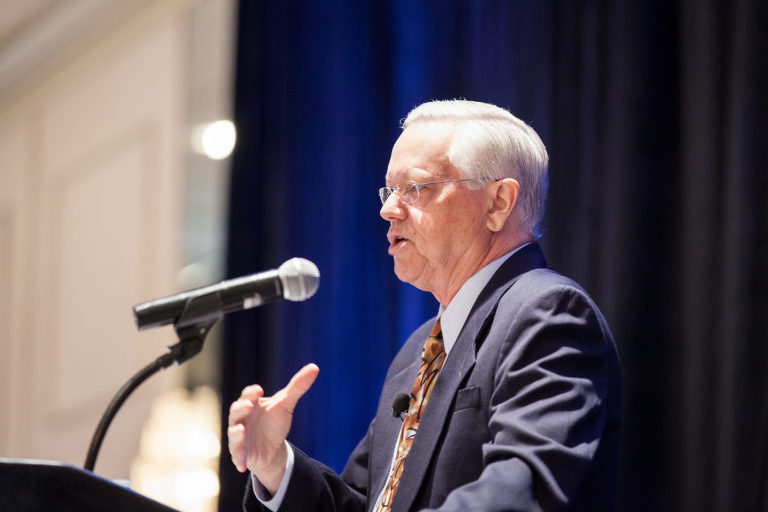 In his Be An Inspirational Leader keynote, Dan speaks directly to leaders at all levels, providing insights, encouragement, and proven strategies to help participants become better, more effective inspirational leaders. Regardless of your current status, position, success and effectiveness as a leader, without exception, everyone can improve!
Drawing from the extensive research and real-life leadership stories within the book, as well as from his own personal experiences and insights gained over his forty-year career, Dan shares relevant anecdotes and actionable strategies for leveraging your strengths and developing leadership excellence.
Looking for a full or half-day workshop instead of a keynote? Click here!
Keynote Outline
Introduction – Dan begins with a powerful call to action, reminding participants that everyone is a leader, and everyone benefits from inspirational leadership. He shares a bit of his personal story, driving home the truth of inspirational leadership's importance, effectiveness, and lifelong impact.
Dan then goes on to explain that there is no definitive list of traits that are required of inspirational leaders, nor is there any such thing as a perfect leader. However, there are certain key characterstics most inspirational leaders exhibit:
Accountability
Authenticity
Teachability
Aproachability
Responsiveness
Flexibility
After defining, describing, and sharing real-life examples of each of these six characteristics, Dan goes on to emphasize three more critical traits—better described as habits—practiced by inspirational leaders:
Engaging others
Inspiring others
Empowering others
Each of these habits consist of specific strategies, such as building connections, creating vision, and facilitating growth. Dan explores these habits in depth, expounding on the specific strategies and giving participants the insights and tools they need to set off down the path toward success.
Conclusion – Dan ends the presentation with a brief lesson on leveraging the power of habit to achieve results, and offers several tips for creating a personal success system for putting these strategies into practice.
Learn more about the full or half-day workshop here.
Testimonials

"I loved your talk at Becker's. You both brought tears to my eyes and made me laugh. To me, that is always the sign of a great speaker! … I have found that I have shared more about your session than any other session from the Becker's meeting." – Gina Struble, Director of Patient Financial Services, Alaska Native Tribal Health Consortium (ANTHC)
"Well delivered speech… was very informative." – Josephine Villanueva
"It was a pleasure attending your sessions at the Becker's conference… thank you for your insights and generosity." – Joseph A. Ragno, NYU Winthrop Hospital

"It was a pleasure to attend your talk at Becker's meeting in Chicago… I really enjoyed it." – Zahra Khudeira, Sinai Health System
"Thank you for an inspiring talk this morning. Looking forward to reading your book!" – Amanda Hayes, System Director Pre-Access, Presence Health

"Thanks for the great session at Beckers today! I really appreciated your message – just what I needed." – Christine McSweeney, COO, Banner University Medical Center Phoenix
"Great to hear you speak at the conference." – Maria Clemens, CIO, Management and Network Services, LLC

"I have had the distinct pleasure of meeting Dan Nielsen and receiving an autographed copy of his book at the 3rd Annual Health IT + Revenue Cycle Conference. He is truly a transformational leader and extremely approachable." – Darline Candio, CEO, Emergent Healthcare Consulting Services, LLC
"My friend and colleague Dan Nielsen has taught us all that the best execution strategy is to be an 'Inspirational Leader – Engage, Inspire and Empower.' Dan's book is a must read!" – Michael Jones
Learn more about this keynote and check Dan's availability!