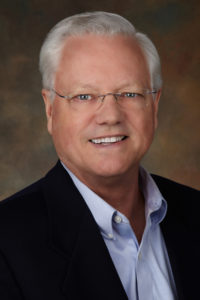 Dan Nielsen is a successful leader, entrepreneur, teacher, author and speaker (see full bio). A perpetual student, Dan understands the incredible power of learning from successful leaders and strongly believes that leadership excellence is the key to all lasting progress and success.
Dan spent much of his career as a healthcare executive, serving for fifteen years as the President and CEO of Dallas-Fort Worth Medical Center, and nearly fifteen years as the lead executive responsible for the national education and networking strategies and activities of VHA (now Vizient), America's largest hospital and healthcare national alliance. Dan also founded and continues to lead America's Healthcare Leaders, an online healthcare resource for professional development and leadership growth that features Dan's video interviews with highly successful healthcare leaders throughout America.
Dan is a leader, speaker, and author with a broad area of interest. He is passionate about helping others reach their potential and achieve greater success, no matter who you are or how you define it. He regularly writes and speaks about achieving greater success, becoming a better leader, and living an inspired and joy-filled life. Together with his coauthor, Emily Sirkel, Dan has written two books, Presidential Leadership: Learning from United States Presidential Libraries & Museums (2013), and Be An Inspirational Leader: Engage, Inspire, Empower (2016). He also writes a regular column on Healthcare Leadership, published by the Journal of Healthcare Contracting, and a weekly column called "Tips for Greater Success," published on his website, dannielsen.com.
In addition to his regular writing pursuits, Dan delivers keynote presentations and leads workshops on a variety of topics, sharing wisdom gleaned over the years to audiences of all sizes. An avid traveler and hobby photographer, Dan frequently incorporates his beautiful photography into his unique and inspiring keynote presentations (to learn more, click here). When not out delivering presentations or traveling across America the Beautiful in his motorhome—which he fondly calls his "Inspirational Vehicle"—Dan can usually be found getting some work done either in his favorite chair at Starbucks or while walking at the gym. Dan has two grown children and two grandchildren and lives near Dallas, Texas with his wife, Faye.
CLICK HERE to watch an interview with author Dan Nielsen